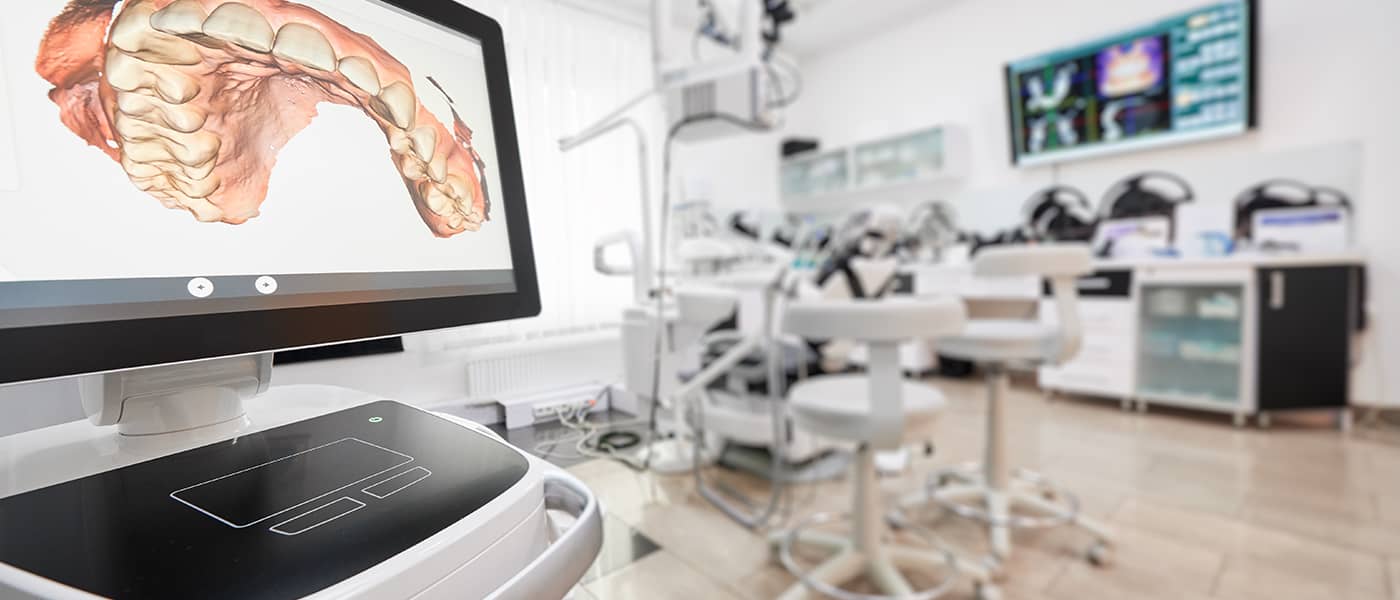 Computer-guided surgery uses 3D imaging technology to plan out the placement of your dental implants. Being able to visualize your unique anatomy on a 3D level before your surgery means that the Periodontist can plan and envision the final outcome before beginning the procedure. This takes the guesswork out of placing dental implants during your implant surgery.
Benefits Of Computer-Guided Surgery
Below are a few of the many benefits of computer-guided surgery when placing dental implants:
Allows us to avoid guesswork during surgery
Accurate placement of your dental implants
Decreases the risk of surgical complications due to rare or unforeseen anatomical problems
Allows us to plan the angles of the implants before surgery
What To Expect During Computer-Guided Surgery
A scan of your mouth with a 3D cone-beam machine allows us to create a model of your mouth and plan virtual surgery. This model is used to view the affected area of your mouth, helping us to precisely place your dental implants.
Computer-guided surgery is also incredibly helpful in cases where all of the teeth are missing, and no landmarks exist in the mouth to provide orientation. A model of the bone structures of the mouth will help us understand where the dental implants need to be placed.
When computer-guided surgery is utilized, you can expect less pain, swelling, bruising, and discomfort following your dental implant surgery. If you're concerned about your procedure or have any questions for us, please contact Highlands Ranch Periodontics. Our office is located here in Highlands Ranch, Colorado.