HIGHLANDS RANCH PERIODONTICS & DENTAL IMPLANTS
Periodontist in Highlands Ranch, Colorado
HIGHLANDS RANCH PERIODONTICS & DENTAL IMPLANTS
Our Highlands Ranch, Colorado periodontics office is proud to offer a full range of procedures to help treat gum disease and prevent it from reoccurring. Dr. Mike Bahman Norouzinia DDS has an incredible amount of expertise in all areas of gum health and will walk you through every stage of your diagnosis and treatment!
Healthy gums are not only vital to good dental health but also to your overall health as well. It's been shown that gum disease can contribute to heart disease, high blood pressure, and strokes, so all of us here at Highlands Ranch Periodontics & Dental Implants take our role in your treatment very seriously. We know that helping you improve your periodontal health is also helping you to improve your overall health and your confidence in your smile.
Please use our website as a resource to further your education about your gum health and the procedures we can use to improve it. For any additional questions or if you'd like to make an appointment, please contact our office today. We're located in Highlands Ranch, Colorado, and server patients from the surrounding areas including but not limited to Wolhurst, Southglenn, Centennial, Lone Tree, and Columbine, Colorado.
Meet Our Team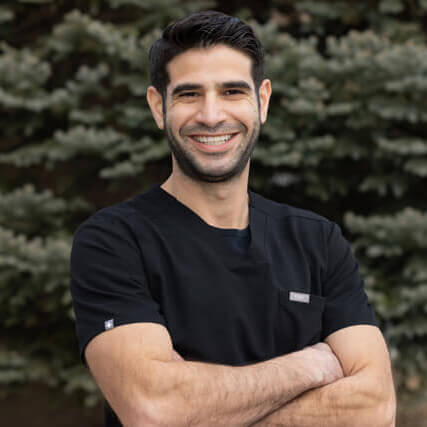 Periodontist
Dr. Mike received his Doctorate in Dental Surgery from the University of Texas Health Science Center College of Dentistry at San Antonio in 2011. Following dental school, he completed an accelerated two and a half year residency program at the University of Missouri-Kansas City School of Dentistry and received his specialty certificate in Periodontics and Master of Science in Oral and Craniofacial Sciences (OCS). During residency, Dr. Mike focused on research and the effect of biomaterials on clinical healing and pain following tooth extraction. Dr. Mike is Board Certified, holding the prestigious title of 'Diplomate of the American Board of Periodontology', a recognized specialty of the American Dental Association.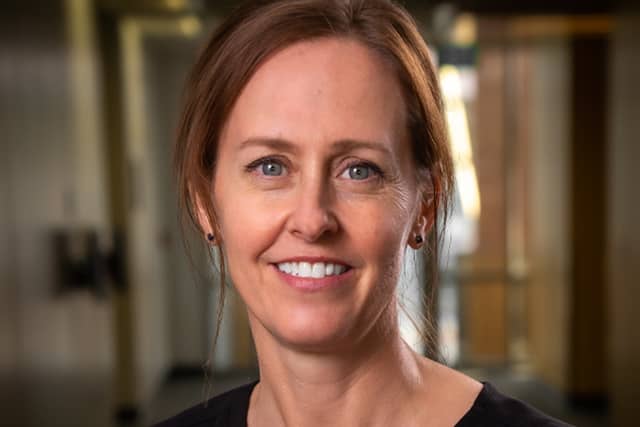 Periodontist
Dr. Kerri Font is an accomplished periodontist with an impressive academic and professional background. She earned her dental degree at the University of the Pacific, Arthur A. Dugoni School of Dentistry, where she excelled and received the prestigious Student Award in Periodontology. Her exceptional performance led to her induction into the TKO and OKU honor societies.
What Patients Are Saying About Highlands Ranch Periodontics
We have an average rating of 4.8/5 based on 48 third-party reviews
CERTIFICATIONS & MEMBERSHIPS
Highlands Ranch Periodontics & Dental Implants
Monday 9AM–5PM
Tuesday 9AM–5PM
Wednesday 9AM–5PM
Thursday 9AM–5PM
Friday 9AM–5PM
Saturday Closed
Sunday Closed