Periodontists in Highlands Ranch
---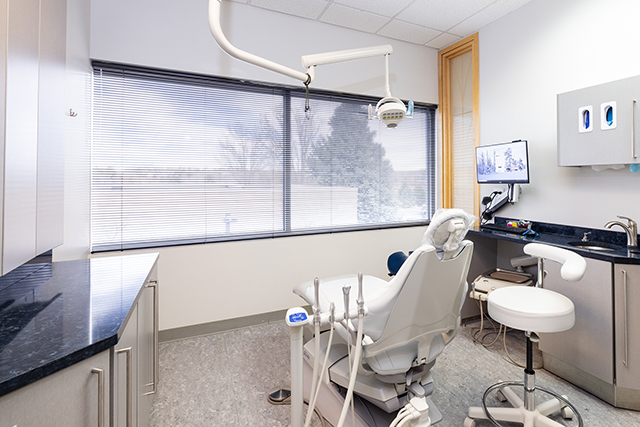 Welcome to Highlands Ranch, Colorado! Situated just 12 miles south of Denver, Highlands Ranch is a picturesque and thriving suburb rich with history, beautiful outdoor spaces, and a vibrant culture.
A Glimpse of Highlands Ranch History and Culture
The Highlands Ranch Mansion, an impressive Tudor-style building constructed in the late 1800s, is a spectacular reminder of the city's cattle-ranching past. Today, it serves as a venue for weddings and other special events, as well as offering free public tours throughout the year.
Highlands Ranch is also home to a thriving arts and culture scene, with numerous galleries, theaters, and performance centers in the area. The Highlands Ranch Cultural Affairs Association frequently hosts concerts, theater productions, and other arts and education programs to enrich the community.
Explore the Top Attractions in Highlands Ranch
Discover all that Highlands Ranch has to offer with these top attractions:
Discover the Exciting Dining Scene in Highlands Ranch
After a day of exploration, treat yourself to some delicious cuisine at one of Highlands Ranch's top dining spots. Some local favorites include Snooze AM Eatery for fantastic breakfast and brunch options, Old Blinking Light for flavorful Southwestern fare, or Eddie Merlot's for an exceptional steak and seafood dinner.
Highlands Ranch Periodontics and Implant Center
Highlands Ranch Periodontics and Implant Center is conveniently located at 9090 S Ridgeline Blvd. #225, Highlands Ranch, CO. Our skilled team and state-of-the-art facility provide comprehensive dental services, including periodontal treatments and dental implants. With our commitment to patient care and comfort, we strive to make every visit a positive experience for our patients.
Services Offered
Our center offers an impressive array of services, including:
Why Choose Highlands Ranch Periodontics and Implant Center?
Experienced Team: Our skilled team has years of experience in periodontal treatments and dental implants, using the latest techniques and technology for optimal results.
Personalized Care: We understand that each patient is unique, which is why we provide individualized treatment plans to meet your specific needs and goals.
Comfortable Environment: Our office is designed with your comfort in mind, with modern amenities and a friendly team dedicated to making you feel at ease.
Advanced Technology: We use state-of-the-art technology, such as digital x-rays and 3D imaging, for accurate diagnosis and efficient treatments.
Patient Education: We believe in educating our patients about their oral health and treatment options so that they can make informed decisions about their care.
Dental Insurance Accepted: Our office accepts most dental insurance plans, making it easier for you to receive the care you need.
To book an appointment with Dr. Mike Norouzinia, DDS, or Dr. Kerri Font, DDS, call (303) 683-1144 or complete the online booking form.
We hope you enjoy your time in Highlands Ranch, Colorado, and remember to make the most of your visit by exploring all that our beautiful city has to offer.