Your first visit to Highlands Ranch Periodontics involves a few special steps so that we can get to know you, and equally important so that you can get to know us! Your first visit to our office promises to be a pleasant experience. Many times, patients are relieved to find out that their periodontal health is better than they thought it was! Don't wait until it hurts. The sooner you begin to get your mouth healthier, the better! Gum disease frequently has no symptoms until it becomes quite severe.
During your first visit, we will spend time with you to get to know you and understand your concerns and goals. Our doctors will review your medical and dental history, as well as any medications you may be taking. This will be followed by:
A thorough oral and periodontal exam of your gums to check for gum bleeding and swelling, signs of infection, and gum recession; your jawbone, to help detect the breakdown of bone surrounding your teeth; and your teeth, to determine their proper alignment and if any are sensitive, loose and how they fit together when you bite.
An assessment will be made of the depth of the spaces, known as periodontal pockets, between your teeth and gums. Pockets greater than 3mm are a sign of gum disease which left untreated can progress to tooth loss.
X-rays will be taken, to show the bone levels between your teeth to check for possible bone loss. 
Once the exam is completed, we will usually be able to immediately discuss with you a diagnosis and recommendations for treatment. We will answer your questions and you will have a thorough understanding of what your situation is and what needs to be done for optimal health.  At your examination and consultation appointment, we will in most cases, be able to provide you with an estimate of fees for the treatment that has recommended for you in our office.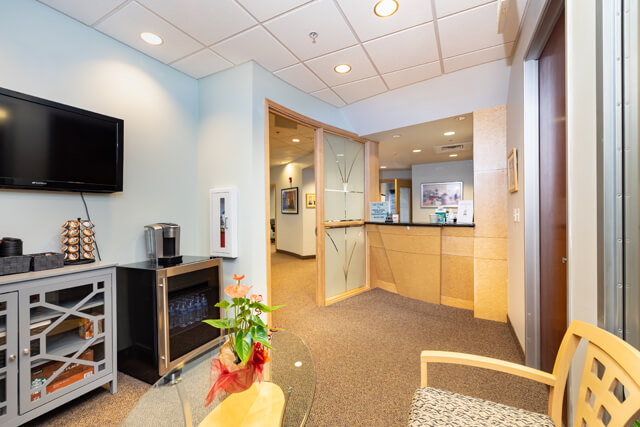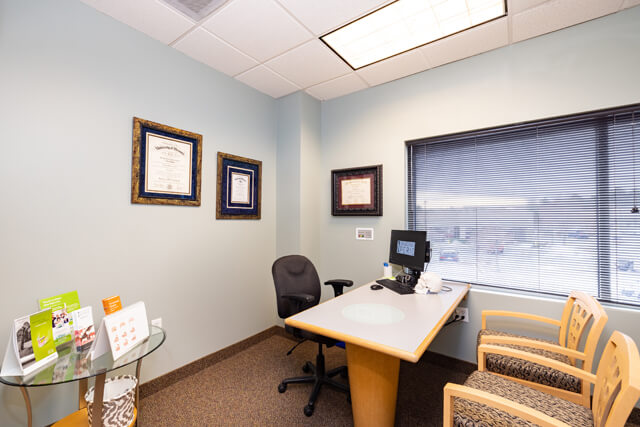 Financial Information
We are in-network PPO providers with many dental benefit plans. Seeing an in-network periodontist will likely result in very significant savings for you compared to going out of network. Staying in-network means that you will usually have better insurance benefits as well as take advantage of reduced contracted fees.
In-Network Insurance Plans
Aetna PPO
Delta PPO, EPO, Premier
Cigna PPO
Other Insurance Plans Accepted
Ameritas PPO
Anthem Dental Blue 100, 200, 300
Anthem Blue Dental PPO, Plus, FEP
Ascent
Assurant
Axis
Dental Wellness Partners
Decare
Dentegra
Dentemax
Department of Veterans Affairs
DHA
Fortis
GEHA/Connection Dental
Great West
Guardian PPO/Dental Guard
Maverest
MetLife
United Health Care
United Concordia National Fee for Service; Advantage Par-Net
Wellpoint
Discount Plans
Aetna Access/Vital Savings
Alpha/Beta
Ameriplan
Assurant HMO
Careington
Cigna Discount Network
Direct Dental Plans of America
Unicare 
Payment Information
At your examination and consultation appointment, we will in most cases, be able to provide you with an estimate of fees for the treatment that our doctors recommended for you in our office. This estimate is based on what your insurance company tells us about your dental benefits and may change depending on what payment we actually receive from your insurance once treatment is completed. We accept Visa, MasterCard, American Express and Discover. Care Credit is also available if financing your treatment would be helpful.