Dr. Kerri Font, DDS
Periodontist in Centennial and Highlands Ranch, CO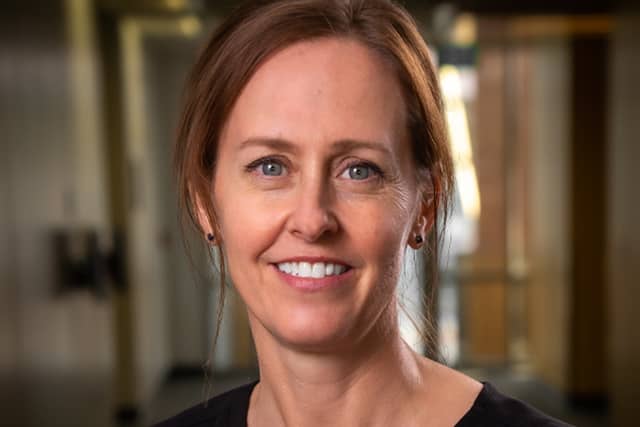 About Dr. Font
Dr. Kerri Font is an accomplished periodontist with an impressive academic and professional background. She earned her dental degree at the University of the Pacific, Arthur A. Dugoni School of Dentistry, where she excelled and received the prestigious Student Award in Periodontology. Her exceptional performance led to her induction into the TKO and OKU honor societies.
Dr. Font's dedication and talent were recognized when she became the first recipient of a health professions scholarship program offered by the United States Air Force, immediately after completing dental school. She went on to complete her specialty training in Periodontology at Wilford Hall Medical Center in 2005, where she was awarded her certificate in Periodontology. Additionally, in 2006, she achieved Diplomate status in The American Academy of Periodontology and obtained a Master of Science in Periodontology from The University of Texas Health Science Center at San Antonio.
During her military service, Dr. Font served as Assistant Chief of Periodontics at Ramstein AFB in Germany. Her outstanding contributions to dental care and patient service earned her the titles of Dental Officer of the Quarter in March and June of 2007 and Dental Officer of the Year in 2007.
After seven years of active duty, Dr. Font transitioned to the USAF Reserves and has dedicated a total of 23 years to military service. Throughout her career, she has served as a national oral board examiner for periodontics and contributed to multiple national test writing committees for the periodontal specialty, demonstrating her commitment to maintaining the highest standards in the field.
In addition to her military service, Dr. Font has practiced periodontics in various settings, including private practice and as the Director of the Graduate Periodontics Program at CU School of Dental Medicine. She is a licensed dentist in the state of Colorado and holds a certificate for intravenous conscious sedation, allowing her to provide specialized care to her patients.
Personal Interests
Outside of her professional endeavors, Dr. Font enjoys spending time with her family and engaging in outdoor activities like hiking and trail running. Her passion for a balanced lifestyle extends to her commitment to providing exceptional periodontal care and enhancing the oral health of her patients.
With her extensive experience, expertise, and dedication to the field of periodontics, Dr. Kerri Font continues to make significant contributions to the dental community while positively impacting the lives of her patients.